Shiplap Hall Tree Bench
Since I have started building, which is almost 3 years now, no other project has gotten as much attention and likes as my Shiplap Hall Tree Bench. This was such a fun piece to create and even though it is big, it wasn't that difficult to build. Except moving it around as it got bigger.
My client wanted something that was mobile or could move with her if she changed her mind on the spot she put it or ended up moving one day. We also both really loved farmhouse design with a little modern flare. Once I got her overall dimensions and preferred cubby sizes, we started drawing up designs and the bench was born.
I get asked a lot about doing a similar project for clients, but it actually being a built-in at their home rather than a stand alone piece. I don't currently do on site building or installations. I like working in my garage shop. Plus, I like creating those pieces that can stand alone and tell a story or make you smile. The Shiplap Hall Tree Bench is one of those. I totally wanted to keep it for myself, but I have no room in my house where it would fit. But I do have plans to make something similar that will fit my house. That is what I like about building custom, we get to choose the size, the materials, the finishes, the everything. And in the end I get to create truly one-of-a-kind pieces.
I also get asked a lot if I have plans for the this project, so you can build one for yourself. Currently, I don't. I have been wanting to learn Sketch Up, so I could offer plans on my projects. But my favorite way to build is with a drawing and some dimensions. So, I would never say never..... Maybe if enough of you asked I could get some plans made! So, if you would like plans for this build comment below! If I get enough requests, I think I could make it happen.
Thank you so much for checking out how the Shiplap Hall Tree Bench was born. Below are some building process photos and the end product. If you ever have any questions on this piece, don't hesitate to contact me.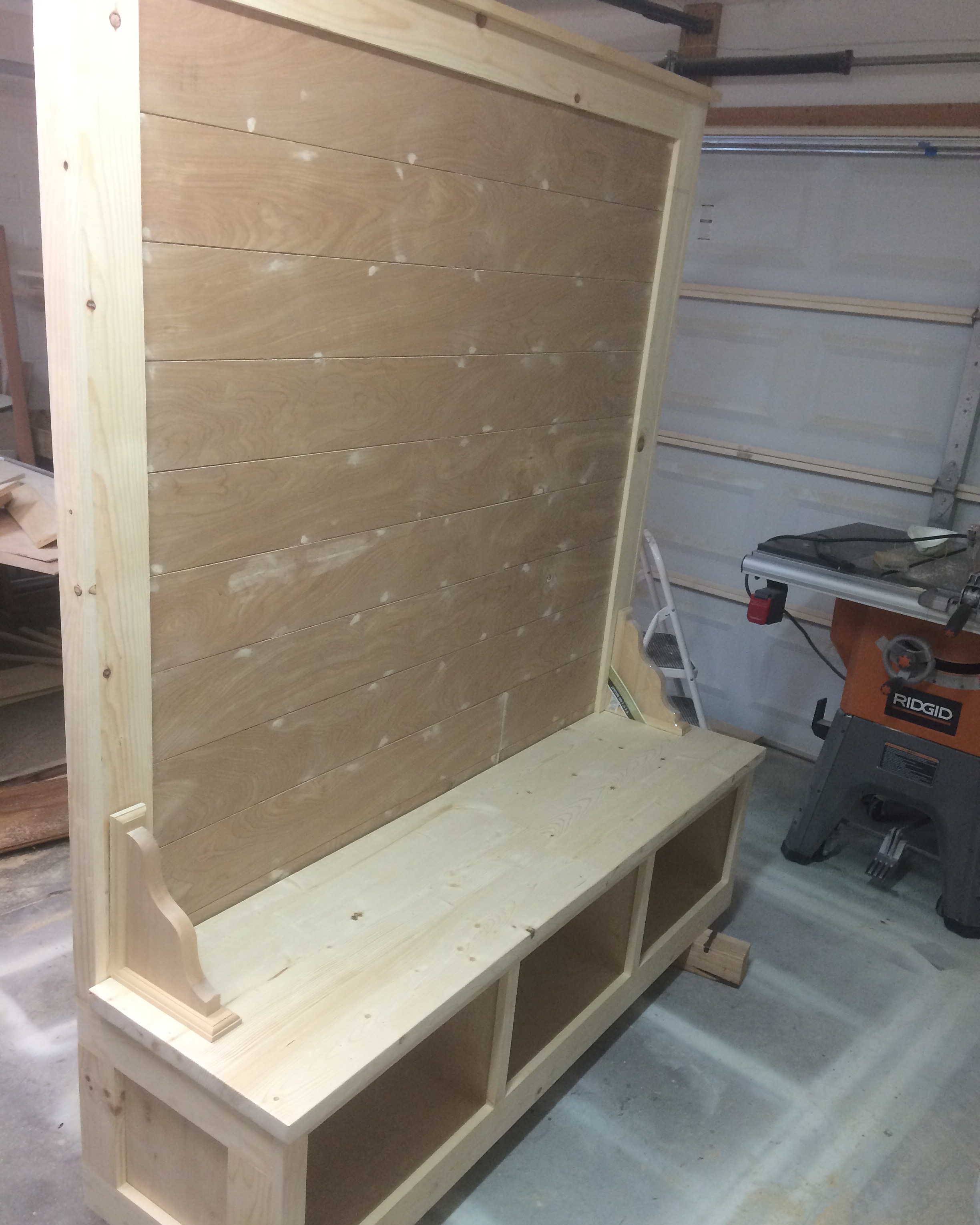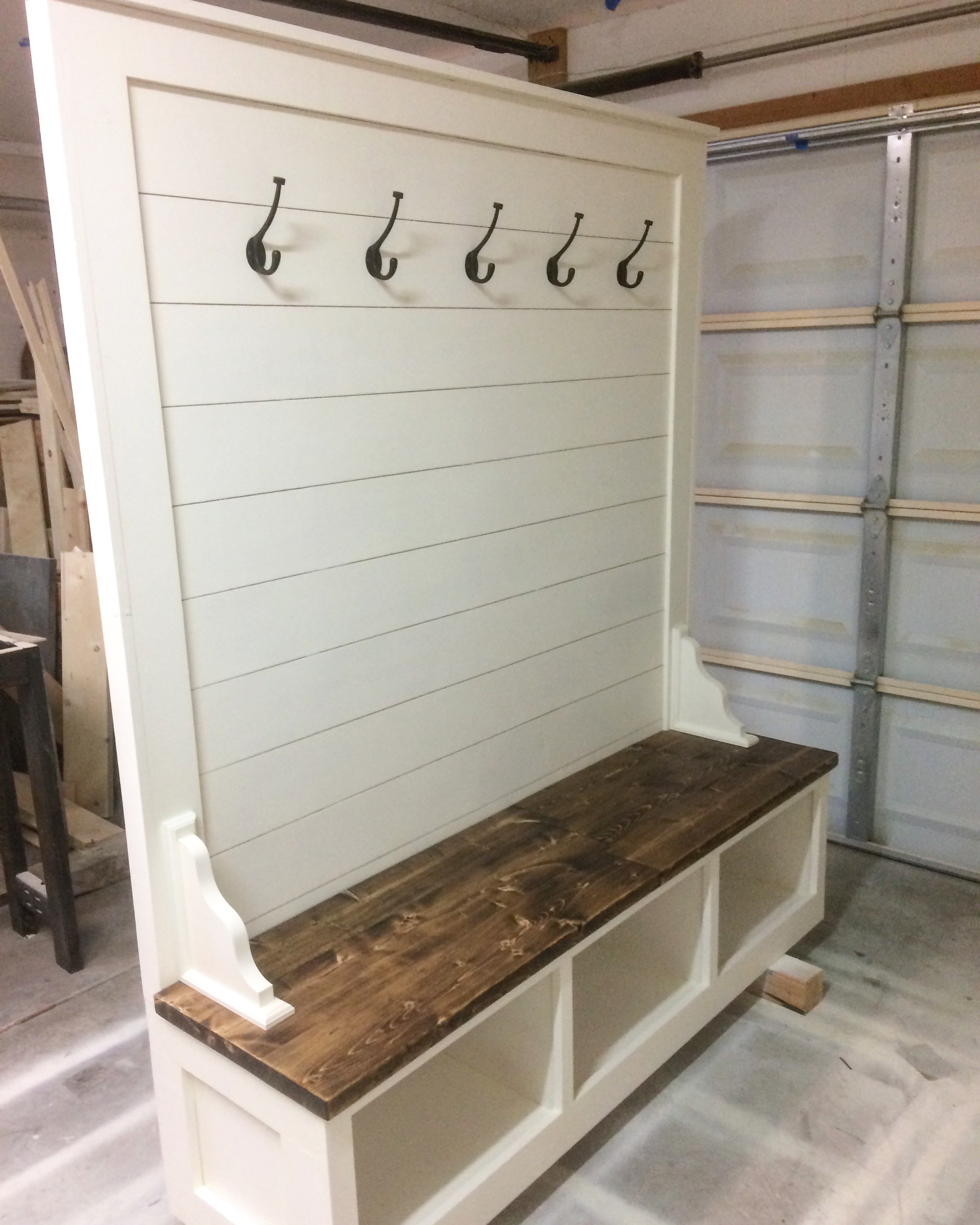 Have an AWESOME day! And keep #BuildingAwesome
Want me to design and build an AWESOME piece just for you?... fill out the Furniture Inquiry Form